Welcome to Kiruna Sleddog Tours.The home of 6 time Iditarod finisher Mats Pettersson and his crew.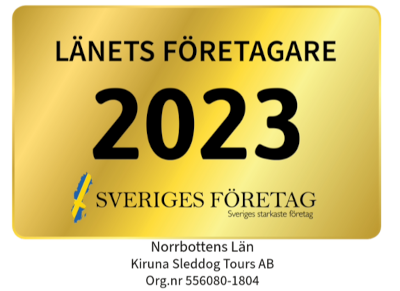 Choose Your Next Adventure
Our goal is to help you create unique and memorable experiences. You will get an unforgettable holiday when you glide through breathtaking landscapes of Swedish lapland, deep snow-covered forests and explore the rest of beautiful nature under the amazing Northern Lights. 
What's better than to follow us on our wilderness tours and stay in our relaxed accommodations at Kiruna Sleddog Tours. Enjoy Europe's last wilderness on a sled or snowmobile with only the nature around you.
If you're interested in longer multiple day tours, please check out our other kennel: Snowtrail Dogcamp. Located between Kiruna and Gällivare, laying far away from the road and in the middle of the woods it provides a unique experience for those who seek to disconnect for a while.
Welcome to Kiruna Sleddog Tours
We are an outdoor company which provides sleddog tours, snowmobile tours and fishing trips in the north of Europe and the arctic landscape. Our kennel is located in Kiruna (Sweden) 300 km north of the Polar Circle. We offer personal and private sled dog activities, from kennel visits to 2-3 hours tours, and to more demanding expedition tours. All year around.
This is also the home of multiple superstars sled dogs. Mats Pettersson, owner of Kiruna Sleddog Tours, has finished the longest and toughest sleddog races in the world, the Iditarod, 6 times before (2014-2019). And each year he competes, 14 of his racing dogs are selected to be part of his team in Alaska for a 1000 miles long race.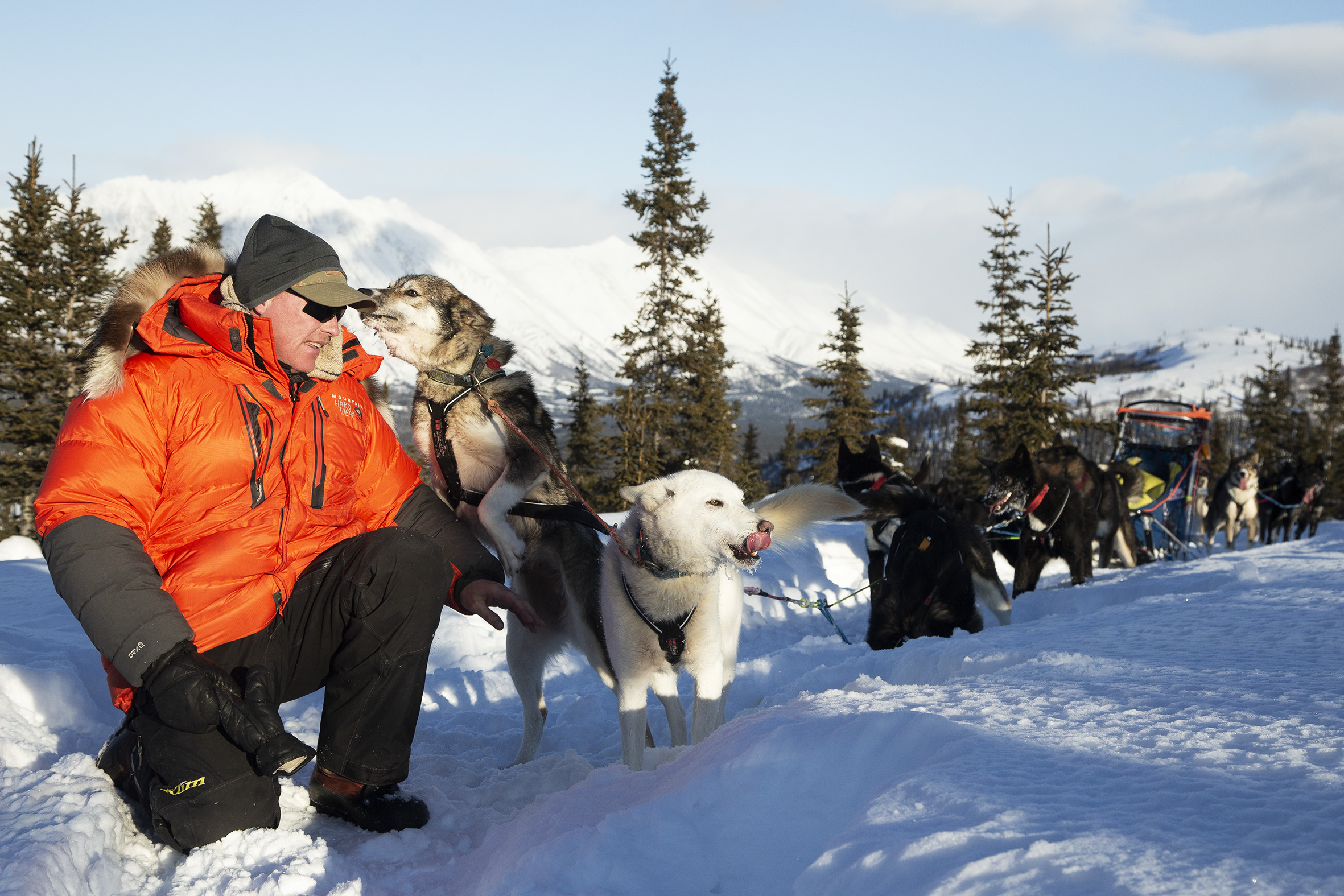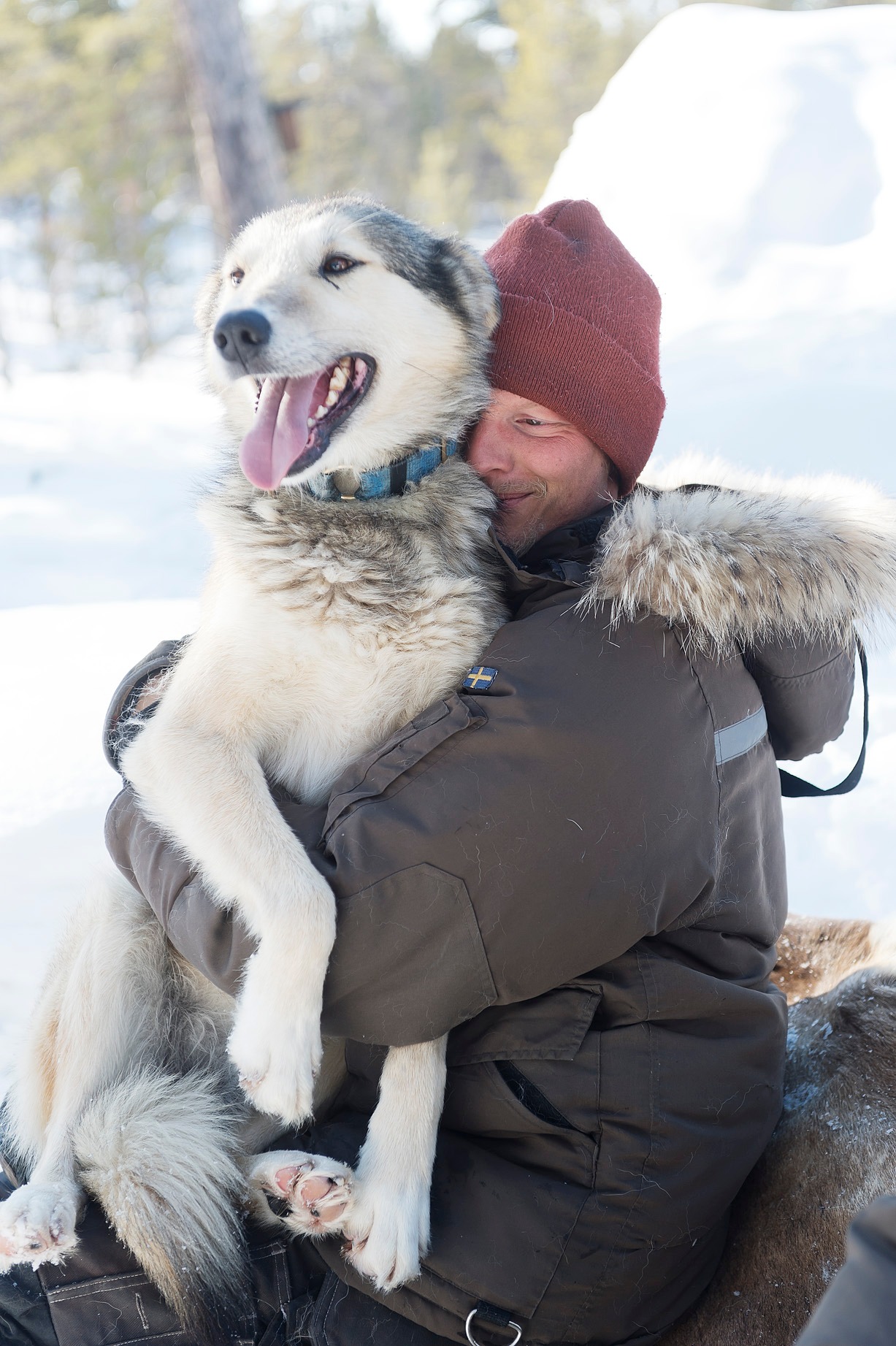 We always work with professional outdoor guides. The safety of both humans and dogs is always our top priority, as is quality over quantity with our carefully curated travel services. When you visit Kiruna Sleddog Tours, you are getting a first-hand experience of what it is like to work with these beautiful, and powerful dogs. The kennel has approximately 60-80 sled dogs. Mats, the owner, has +30 years experience of working with huskies.
All of the employees at Kiruna sleddog tours are equipped with extensive experience within the tourism industry and outdoor life and everyone wants to share the best possible adventure for the guests. Everyone working at the kennel knows each of the dogs by their name and personality. And we love to share it with all our guests.
Come by the kennel, meet our dogs and guides. We'll make sure you'll get a sled dog experience you'll remember and share for a long time.
Our offers are intended for companies, groups and private persons with an interest in unusual experience, example hunting trips with sled dogs, ice-fishing and aurora lights trips.
We always put the food in focus with exciting meals from Norrland and with raw material which comes directly from Nature. If you like we can tailor make your stay here after your very own wishes.
Perhaps you want to support the kennel and the dog team with a donation? That's wonderful! Kiruna sleddog tours says THANK YOU! Mats, his family and crew invest most of the time and energy in taking care of the dogs, training them and spending quality time with each individual dog. They are true superstars. To support us you can make a donation (click on the below). All the donations are used for even better dog care, special treatments, kennel operations, food and other health supplies that are needed to get through the season. This is a great way to help us get supplies for training/racing so we can focus our time and money on dogs and homestead.